The Parents of the children at a church nursery can be paged and text messaged silently without any interruption via USB keyboard attached onto the Transmitter. Again, with a high power output, the coverage within church premises would not be any issue. Again, if any interference, it's easy to change frequencies so no other system will interfere with your system.
Church staff can be alerted as an individual or group call or text messages for faster communication.
The transmitter will work even on an electrical outage for a couple of hours, so in an emergency you will have a peace of mind.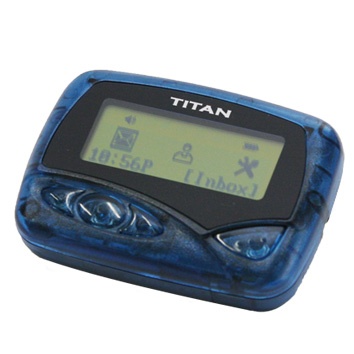 Model :Staff Pager (ST3)
With the touch of a button, teachers and staff can immediately and silently notify parents if they are needed during services or any other church activity anytime, anywhere. Your church benefits by:

Showing concern for the congregation's children

Increasing attendance and membership

Enhancing security


Providing a secure drop-off/pick-up system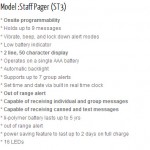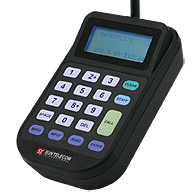 Model :Transmitter (SMT1000)
With STi's church nursery paging systems, parents can enjoy services and other church activities with the comfort of knowing that they are never out of touch. Staff can also be located immediately. A wireless messaging solution allows churches to:

Enhance their church nurseries

Provide young parents with peace of mind

Enrich their fellowship communities